Consider your last purchase or service. Whether you were looking for a new winter coat or getting lip injections, chances are you didn't commit without doing a little research. Beyond your website and online presence, other people's opinions matter.
Almost 9 out of 10 (89%) of consumers consult online reviews before they make a purchase decision. The impact of reviews is becoming as strong as word-of-mouth referrals. 79% of shoppers trust online reviews as much as personal recommendations. And this number is going up. Even if you and your customers know you're a miracle chiropractor, strangers are not going to choose you if they don't have any proof you are actually good. And the proof you need can come in online reviews. Let's take a look at the different places on the interwebs where your audience can evaluate your company.
Google My Business Reviews
Once you've created a listing on Google My Business, customers can rate your company directly on the search engine. These reviews are of paramount importance. Your average star rating will appear underneath your company name in Google Maps. It's often the first information clients will read about you. If they Google you specifically, they'll find your top three reviews right under your company address. So, you want reviews that leave a fabulous first impression. Plus, positive reviews impact your local SEO, so you are more likely to land a higher ranking in Internet searches.
Facebook Reviews
The social media giant has created a feature where customers can leave reviews directly on their Facebook Business Pages. Updated in 2018, the reviews section is now called, "Recommendations and Reviews." While in the past, customers were able to rate your services out of five, the system has been simplified to a yes/no recommendation. Based on how many people recommend your products and services, Facebook will rate your company out of five. If you had a Business Page before 2018, old ratings will go towards your overall rating, at least for now. In Part Two of this article, we'll talk a little bit more about how to manage low ratings and negative reviews. Meanwhile—
Go to your page. In most cases, the reviews feature is automatically enabled when you launch your brand page, but if not, it's a quick fix.
Scroll down through the Manage Page column on the left. Select Settings.
On the new left column under Page settings, click on Templates and Tabs.
Under the heading. Tabs, there should be a Reviews section. To disable reviews, slide the icon (on the right-hand side) to the left. To enable them, slide it to the right so that's it's blue.
You're all set! You did so well.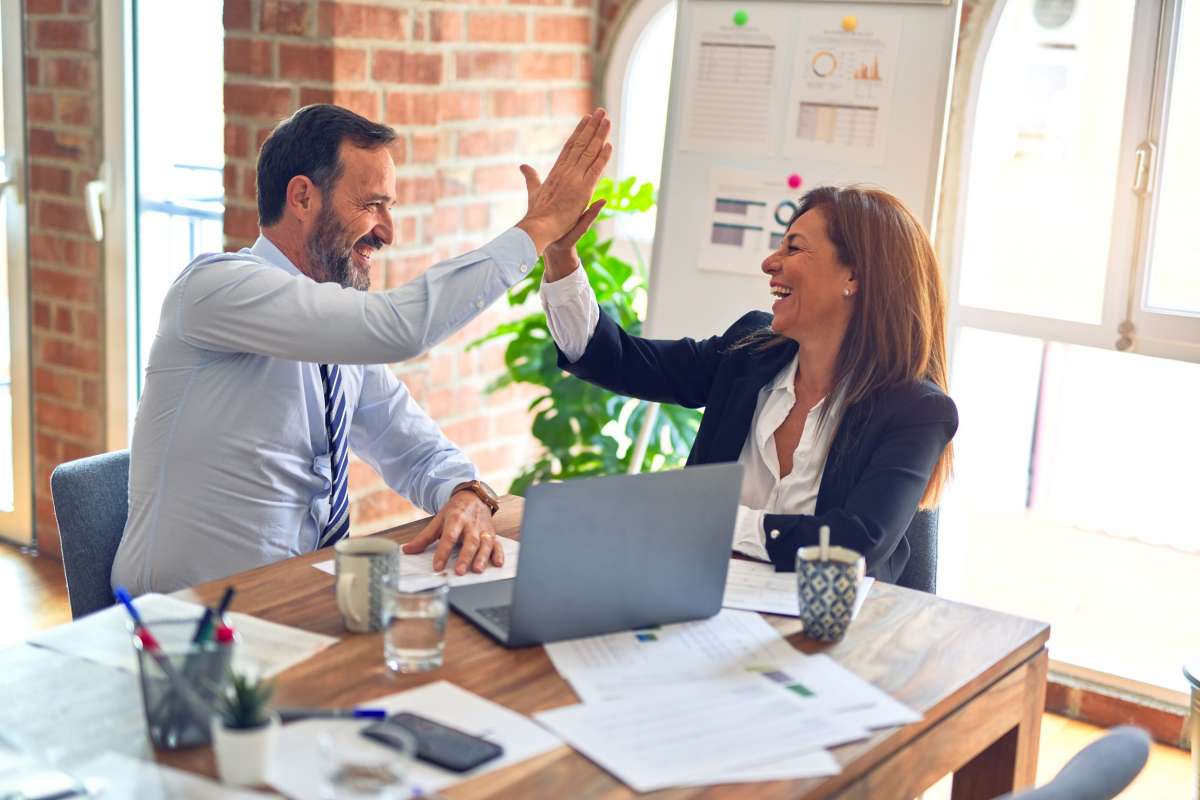 Website Reviews
Another great place for reviews is right on your website. You can create a landing page specifically for people to leave a star rating and share their customer experience. As with Google My Business, website reviews can boost your SEO, offering fresh and positive content to add to your online presence. It's like free advertising. What's not to love? There are all kinds of web products out there to make it easy to collect reviews on your website. Like the Reviews solution at Linkeo, part of our e-reputation offer. More about that later… But first—
How to Get More Positive Reviews
Generating online reviews is a wonderful way to build engagement and customer loyalty, while earning client trust. It can be scary to get started, but if you do good work, the benefits far outweigh the risks. And the process does not have to be time-consuming or stressful. The key is to create a semi-automated system that you don't have to think about too much. Here are our tips:
After every purchase or appointment, contact your customers to ask for their feedback. Marketing automation and other AI technology can make this hands-off and easy.
Link to Google Reviews and/or your website's reviews section on your social media pages.
Include "Leave a review/Tell us what you think" links in all your newsletters and email correspondence. You can always run a special email or social media campaign if you're looking to gather more reviews.
Ask your customers to leave a review when you speak to them in person. Emphasize that it will only take a moment, and it really helps new prospects to find you. If they love your business, they will want to help.
Your partners, suppliers, and employees are another excellent source of reviews. Although they're not your customers, they can generate positive buzz about what a joy it is to work with you.
Reviews by Linkeo
As part of our e-reputation offer, Linkeo has created Reviews, a simple, user-friendly solution that lets you gather customer feedback and strengthen your brand. With Reviews, customers can easily share their experience directly on your website. From there, you can learn what's working—and what's not, build customer rapport with tactful responses, and enjoy a little extra free publicity. Get in touch today to learn how you can refine your e-reputation with Reviews, email marketing, social media, and more.
You've got to accentuate the positive—how to handle negative reviews
In Part Two of this blog post. We'll discuss the dos and don'ts of responding to dissatisfied customers, how to make your best reviews count, and how to minimize online drama as much as possible in 2022. Check it out here.