Tis the season for holiday shopping. And while we no longer have to navigate masks and lockdowns, tinkles of austerity fill the air. With rising inflation and economic concerns, consumers are less free with their cash than they were in 2021. But Christmas is still coming and shoppers have already started to spend. For retailers, this is a crucial time of year that can make or break your annual turnover. To give your customers what they want for Christmas, here's what you need to know about holiday shopping trends in 2022.
The 67 Days of Shopping
Americans and Canadians are gearing up for classic holiday shopping days. The promise of savings will have consumers flocking to stores and e-commerce sites on Black Friday and Cyber Monday. Thanksgiving week is especially big in the States. But it's looking like sales might not break records this year. In 2021, for the first time ever, Black Friday Sales went down. And while Cyber Monday showed peak online sales in the U.S., this year, predictions are lower.
But for retailers, all is not lost. Surveys show that consumers are stretching out the buying season with 47% reporting that they intended to do their shopping as early as September and October. They're concerned about prices and budgets, as well as shipping and supply chain issues. Meanwhile, there is ample opportunity to connect with prospects and get them exactly what they want. Like shoppers, retailers need to plan ahead. A seamless customer experience—both on and offline—has become essential.
They're Making a List—Online
With the mounting cost of food, gas, and just about everything, budgets are tight going into this holiday shopping season. To offset the impact of inflation, consumers are tackling their Christmas lists far in advance. They're hopping online to do their research, compare prices, evaluate all their options, and hunt for the best deal. Online reviews are more important than ever. Although most shoppers will head into brick-and-mortar stores, in a vast majority of cases, the purchase decision process begins online.
Beyond a sleek and user-friendly website, Social Commerce Research suggests that 87% of Gen Z shoppers will turn to social media for holiday gift inspiration. To keep the algorithms on your side, you want to work your social media presence, showcasing your latest deals and offers with plenty of beautiful product photos. And if you ever considered selling your products directly on social media, now's a great time to get started.
Inflation or not, holiday online shopping is expected to grow 15.5% this year, rising to $236 billion in the U.S. Adobe Analytics predicts a 2.5% growth in online sales from November 1 to December 31. And e-commerce will likely constitute 18.4% of U.S. retail this holiday season.
We've said it before, but online shopping is king. To stay competitive, make sure you set yourself up with a gold-star Click & Collect solution. In an effort to save time and skip shipping hassles, more and more customers are opting to Buy Now, Pick Up In Store a staple this year when it comes to holiday shopping.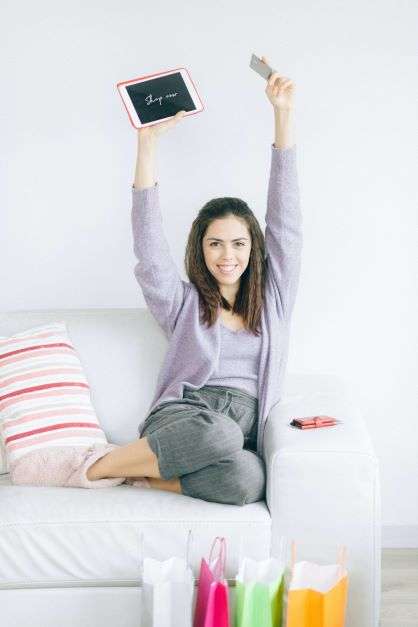 Fight Inflation With Bargain Hunting
A National Retail Federation survey shows that 43% of consumers lack the cash flow to spend extra on holiday gifts and supplies. For some this means forgoing extraneous purchases so they can pay for the essentials like food and gas. Others may rely on savings (40%), credit cards (32%), buy now and pay later programs (25%), and selling various possessions (22%). 
Whatever their means, almost all shoppers will be on the hunt for bargains and sales this holiday season. They'll be ready to pounce on coupons, specials, 2-for-1 deals—anything that means more money in their bank accounts. Certain retailers will use this opportunity to clear out backed up inventory from the pandemic. Others will need to get creative to ensure they can afford to ease financial strain for their customers.
One option includes Buy Now Pay Later. Also known as BNPL, this delayed payment plan offers short-term financing to clients who would prefer or need to complete their payments in set instalments. The most common arrangement is four equal payments at predetermined intervals. In some cases, interest is applied but often the payments are interest free. It's a great way to give clients flexibility without reducing profits.
Overall, sales and promos are predicted to be more abundant this year, with toys and electronics leading the way for discounted items.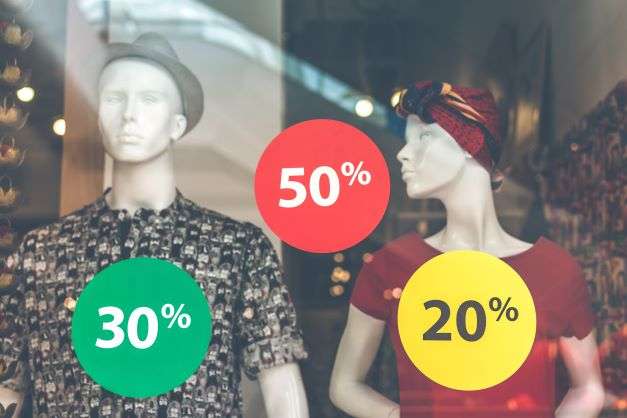 Everyone is Spending Less—Except for Millenials (and Gen Xers who are spending the same amount)
Employment remains relatively high, and so most North Americans still plan to open their wallets this holiday season. But total spending will drop, with 58% of holiday shoppers reporting that they will cut back on non-food purchases and 25% of consumers expecting to forgo new clothing and footwear.
In Canada, holiday spending will fall 17% this year to $1,520, with the biggest drops in non-gift electronics (-55%), travel (-30%), and non-gift clothing (-27%). While U.S. consumers will spend a similar amount ($1447) as they did in 2021 ($1430), more of their budget is going towards travel and entertainment, rather than gifts. In the U.S., holiday gift spending is expected to drop by $30 billion (down from $886.70 billion in 2021).
In the midst of all this, millennial spending is up 11%. During the Great Resignation and Reshuffle, many millennials switched to higher-paying jobs. For some, this is the first Christmas they can put their earning power towards all the thrills that money can buy. Meanwhile, Gen X spending is staying steady while Boomers' is down 11%, as health and retirement plans take top priority.
As for Gen Zers, according to a McKinsey survey, 48% "intend to splurge" on holiday shopping.  But this generation is also the most worried about money. A study by the credit-reporting company Experian found that 79% of Gen Zers hoped to improve their financial situation this holiday season. At the same time, 39% expressed running out of money as their most significant financial hurdle, exacerbated by the fact that not all Gen Zers have access to credit.
As a retailer, you can consider all the generations and their financial realities when you design your marketing strategies to connect with prospects, new and old and young. Another thing to consider—
Will Sales Win Over Sustainability?
The pandemic brought increased loyalty for local, sustainable businesses. But there are signs that the commitment to ethical products may be waning. Consumers are tired and tapped out, both emotionally and financially. While in theory, shoppers would like to support brands that align with their values, a few studies indicate that in certain cases, the best prices may win.
Sales versus Sustainability: The Stats
42% of consumers will pay for more sustainable shipping even if it means they have to wait longer for their delivery
40% are willing to pay 10% for a more ethical product
47% are unable to pay more due to affordability issues
41% struggle to identify truly sustainable and ethical products
64% will switch brands if it isn't coherent with their values
50% of holiday shoppers say they will switch brands for better prices
28% don't believe that their choices will have a meaningful impact
Source: Sales Force Blog on Holiday Shopping Predictions 
To add to this mixed bag, 68% of shoppers question whether or not retailers need to raise their prices. 70% percent of consumers say they're more likely to buy from retailers that sell at the lowest possible prices. And with supply chain struggles, consumers are already used to shifting plans when they can't find the items they're looking for: 61% indicating they'll try new brands if what they want is out of stock. All this to say, customer loyalty is at a premium. This era is a call to build a deeper connection with your clients, whether this means sending out newsletters, or working your brand image on your website, social media, or online ad campaigns.
At Linkeo, we'd love to give you a boost for this holiday shopping season. Founded by entrepreneurs—for entrepreneurs, we're here to help small business owners work their digital edge, so they have reason to celebrate all year-round.