If you run a small business or restaurant, in the past two years, you've seen online tools evolve at least twice as fast as they would during "normal times."  But from social distancing to curfews and health restrictions, these times have been far from normal. And it's a game of catch-up for business owners hoping to stay on top of digital technology.
These days, 7 out of 10 consumers consult review sites before they choose a restaurant. And more than 6 out of 10 customers will leave a review on social media.
Online solutions offer infinite possibilities for restaurants, bars, and cafés that need to revive their turnover. For the restaurant industry, digital transformation is alive and well. With a few simple tools, you can increase your online visibility, grow your business, refine your focus, and more.  There are tons of opportunities out there if you're looking to attract new customers and boost your sales.
Not sure where to start? To help you achieve your goals,  your friends at Surfing the Digital Wave will walk you through our top three solutions for cafés, hotels, and restaurants.
From order to cheque:  Transform your customer experience with a complete online platform, designed for restaurant owners.
With a QR Code Menu, clients order and pay directly from their table.
Restaurant teams report that their QR Code menu saves them tons of time. With fewer steps, staff can focus on their clients and put their energy toward impeccable service.
All those extra touches mean that your restaurant could earn over 40% more in tips.
As for customers, more than ever, speed is of the essence. People are less likely to linger as they dine. And with our new online solutions, we're seeing a 12% rise in table turnover rate.
A click-to-order set-up translates into shorter wait times and a higher profit margin per customer.
As another advantage, you can update an online menu in just a few clicks, compared to the hassle and expense of reprinting traditional paper-based versions.  It's ideal for adapting your meals to your inventory and seasonal ingredients.
Offer Easy Takeout with Click and Collect
More than 80% of adult consumers make online purchases.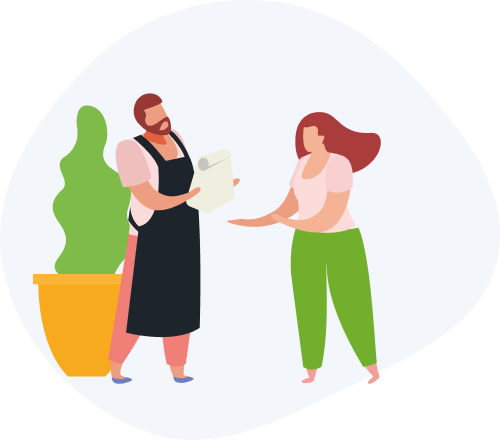 Quarantine and COVID have transformed consumer habits.  And certain trends like Click & Collect, are here to stay.
Even if doors have reopened to in-person dining, restaurant owners would do well to continue with their takeout and home delivery services. More and more, consumers want to support local businesses, but they have also come to expect the same digital solutions they see from larger competitors. And Click & Collect has become a must.  
It's a sustainable solution that will help you keep up with major retailers and rivaling restaurant chains. You can even manage your on-site traffic by defining your maximum number of orders per time slot.  Streamline your process, save time, and increase your additional sales at no extra charge.
You get the benefit of an online order solution without the exorbitant costs.  And your customers get the choice between in-store pick-up or home delivery (if your business is able to offer this).
Online Table Reservations
From the comfort of your website and social media pages, your clients can reserve a table in seconds.
No more hours on the phone or sifting through email reservations.  And you can watch your filling rate soar.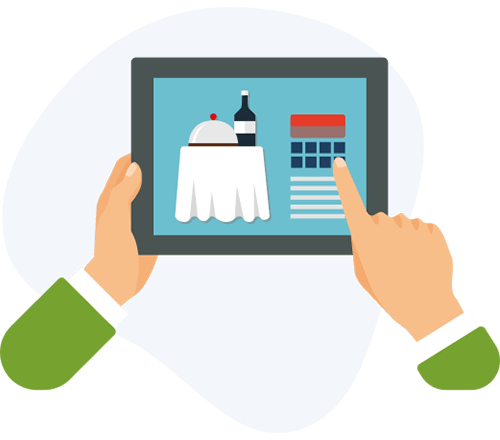 Did you know that 18% of reservations are made between 10 p.m. and 10 a.m.? Now you won't need to miss bookings that come in outside of business hours.
And thanks to text confirmations and reminders, your no-shows will go way down.
This solution is the perfect way to optimize staffing, scheduling, and inventory since it lets you anticipate what you will need ahead of time.
And what's more, you get access to client info you can put toward your marketing strategy. Think newsletters, promo codes, and keeping your customers informed on your new menu items.
💡 Handy Tips for Restaurant Owners
At Linkeo, we have a 3-in-1 offer for restaurants and local businesses. Enter Deliver by Linkeo Complete with a QR Code Menu, Click & Collect, and Table Reservation, it's commission free and fully customizable. Deliver by Linkeo is easily integrated into your website or Facebook, Instagram, and Google My Business Pages. It's simple, efficient, and installation takes just a few days.