Boost your local SEO with our 10 easy tips. Whether you run a restaurant, clothing store, or contracting business, you are a key player on your local business scene. And your customers are just around the corner, looking for your products and services. At least 25% of Google searches are for local needs and 85% of Internet users have used search engines to find nearby businesses.
Local searches have an extremely high conversion rate. On smartphones, 88% of local searches translate into a visit or phone call within 24 hours.
Do you know how to evaluate your website's local SEO performance? How's your visibility? Is it easy for consumers to find you as a local company?
Check out our 10 essential tips for optimizing your local SEO and bringing in new customers.
1. Geolocalize Your SEO 
For optimal rankings on search engines, you need to make sure your website has the right keywords. They need to appear in your text and headings—in the world of coding, these are known as h1, h2, h3, etc.
Certain keywords are quite competitive and highly used, which won't be very helpful if you're hoping to rank higher on Google. Take the example of "shoes" or "shoe store." Without adding a geographical indicator, you won't get ahead in search engine rankings. But if you add your neighbourhood or area, you'll automatically improve your local SEO.So
So, be sure to always add your location so that customers can find you.
2. Optimize Your Page Names and Meta Descriptions
Your page names and meta descriptions are two elements that will display in search results. Depending on what they see here, readers will choose to click on your link or else move on to someone else.
Even if these details don't directly impact your local SEO, they still play an important role in your conversions. When you include your location in these two fields, you will considerably increase the chances that Internet users will click on your link. Since they'll have come to the right place, they're more likely to explore your site, reducing your bounce rate.
Google is kind to pages with clear information and low bounce rates. Prospects will find what they expect when they type in your keyword for your location. When Google sees this, it will improve your site's ranking in SERPs.
3. Create Your Google My Business Page
Google launched Google My Business to allow local businesses—restaurants, stores, contracting companies—to display their contact and company information on a page that comes up with their business name on Google Maps.
A Google My Business account offers easy visibility to companies. Businesses will appear in geolocalized searches, offering potential customers all the information they need, with their street address, email, phone number, map, and general introduction to their products and services.
To optimize your Google My Business Page, here are a few tips:
Put yourbest online reviews centre stage and respond to any negative ones.
Fill your page with photos of your latest news;
Be as precise as possible when you choose your categories.
We wrote a whole article on Google My Business pages, so if you're ready to become an expert, check it out!
4. Register in Local Directories
For another great way to improve your SEO, list your business in as many top-quality local directories as possible.
If local directories sound a little fancy, we're really just talking about frequently used platforms like Yelp, NextDoor, or TripAdvisor. They are where Internet users look for specific businesses and services in their area. These sites give users the opportunity to share their customer experience. All this will help you boost visibility and solidify consumer trust.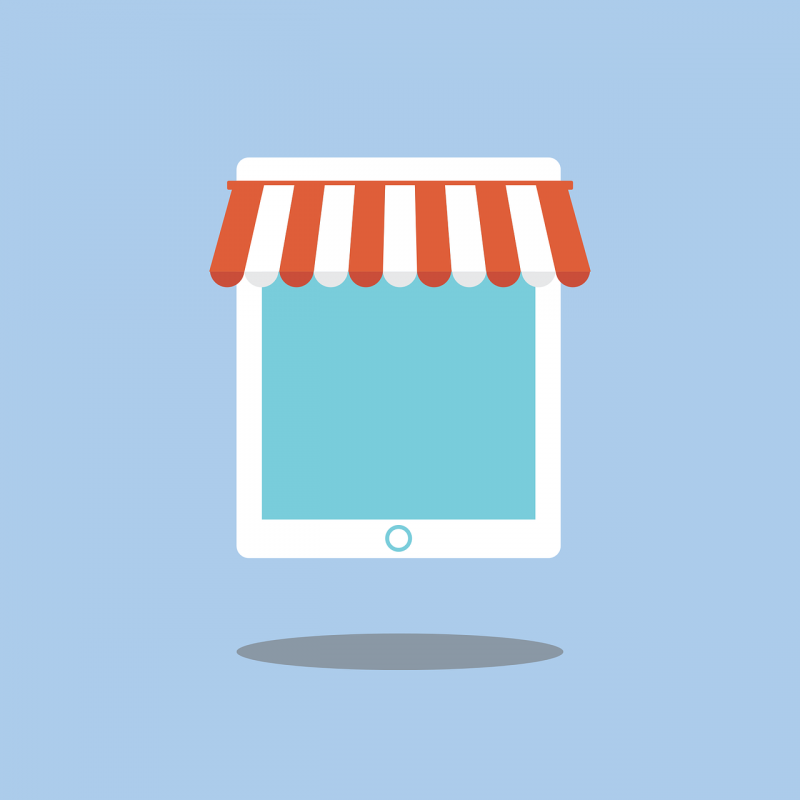 5. Set Up Professional Social Media  Pages
In addition to offering free visibility, social media can serve as a gateway that leads your target audience to your store or restaurant. The Google robots also take stock of your business's social media accounts, including Facebook, LinkedIn, Instagram, and even YouTube. It's important to keep up with your quality content and maintain an active presence. This will increase your audience engagement as well as boost your local SEO.
6. Encourage Your Customers to Leave Reviews
As we mentioned, when you register in directories or create your own Google My Business page, you're opening up your company to online reviews. While this may seem terrifying, it's actually a crucial part of your marketing strategy. The higher the ratings across the Internet, the more likely a business or service provider is likely to climb higher in Google search results.
Encouraging your satisfied customers to leave positive reviews is a free and easy tactic for boosting your visibility and local SEO.
7. Build a Responsive Design Website
60% of local searches are conducted on a smartphone
These days, you absolutely must optimize your website for mobile. If your site isn't readable on a phone screen, you are liable to lose prospects who will browse elsewhere when they find they can't easily navigate your pages.
8. Add Local Pages to Your Website
Search engines like Google crawl your website and select the most relevant answers for their search results.
If you run several stores or restaurants, you'll want to create a specific page for each one of your locations. Search engines can easily locate where you are and match the Internet user with the page that makes the most sense for their search or location. If you only have one location, adapt your content with relevant information and just the right local keywords.
9. Set Up a Store Locator
A complete and optimized Google My Business page will help you find more Internet users and boast your local SEO. But to maximize your in-store traffic, you may benefit from a store locator strategy.
A store locator is an interactive map that geolocalizes stores and physical points of sales, making it easy for prospects to see their closest option.  
In some cases, shoppers need to type in their postal codes to come up with their list of nearby locations.
10. Create a Web-to-Store Strategy
Store locators from tip #9 generally make up part of a wider web-to-store strategy.
Also known as ROPO (Research Online—Purchase Offline), web-to-store has the goal of encouraging Internet users to come to your store or restaurant. It's about offering a comprehensive and satisfying customer experience.
Here are 3 examples of web-to-store strategies you can use to boost your local SEO:
Click and Collect has been on the rise since the early pandemic. It entails making purchases online and picking them up in store.
This saves consumers tons of time since they will have already completed their payment online. No more lineups or waiting at the cash. And by picking up their parcels in store, customers skip shipping fees and delays.
Solutions like Deliver by Linkeo offer a fast and simple way to set up Click and Collect for your store or restaurant.
This method lets Internet users check if a product is available in store. From there, they can put a hold on the item to be sure that they will find it when they arrive at the point-of-sale. The product locator is an excellent complement to a Click and Collect solution.
This technique uses geolocalization to direct prospects toward your store or restaurant.
Through a promo or advertisement, you can target consumers in your customer catchment area and encourage them to come to you.
Bonus: Call in a Digital Marketing Agency to Take Care of Your Local SEO
And if you're too busy, you can always call in the pros to make sure your website has a local SEO strategy that lands you excellent visibility. Might we recommend Linkeo? For more than 20 years, the digital marketing agency has been helping SMBs to build a winning online presence that connects them with the customers they seek.